Cochin (Kochi)
The "Queen of the Arabian sea" is believed to be the finest natural harbor in the world. Ferry rides and cruising around man-made islands with lush green lawns sloping down to the water's edge fascinating experience.
Cochin is an exquisite combination of traditional and the modern of intense nostalgia and high revelry. So be ready for a string of wonders. Giant Chinese fishing nets catch the glowing sun, sending you running for your camera. Antique masks give you the eye as you keep exclaiming in delight down Jew Street's shopping alley. The silence of the Jewish Synagogue fills you with a strange peace. Local ferries take you put-putting to Willingdon Island and the renowned St.Francis Church where the mortal remains of Vasco da Gama were buried. As you travel along, you'll find that the British, Chinese, Portuguese and Arab influence are very evident. We can't operate Houseboat cruise from proper Kochi, so you have to come to Thanneermukkom. If you are ready to take a backwater village tour or a Motorboat ride you can do a half-day tour from Kochi.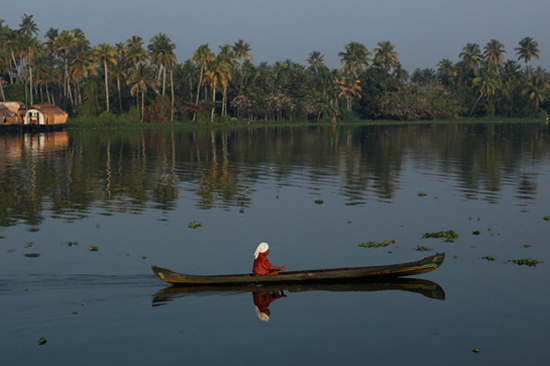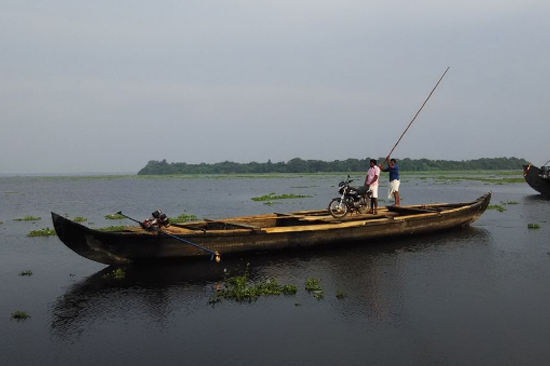 HOUSE BOAT CRUISE PACKAGES FROM COCHIN
Cochin (Thanneermukkom ) to Alleppey (01 & 02 Nights cruise)
Cochin (Thanneermukkom) to Kollam (02 ,03 ,04 & 05 nights cruises)
Accessing Cochin (Kochi)
Cochin has well established rail and road links with major cities of India. Cochin is connected by good motorable roads to all parts of Kerala .
Transportation :
Air : The nearest Airport is Cochin International airport (COK). 30km from city centre
Cochin International Airport has direct non-stop international flights to Abu Dhabi, Colombo, Dammam, Doha, Dubai, Kuwait, Muscat, Riyadh, Sharjah, and Singapore. It is also linked with Chennai, Coimbatore, Delhi, Mumbai, Goa, Agatti, Thiruvanathapuram, Hyderabad and Bangalore by domestic flights. .
Rail : Ernakulam Junction/ South Railway station (Ers) & Ernakulam Town / North railway station (Ern) both are 3km from city centre For train enquiries log on to : http://www.indianrail.gov.in/src_dest_trns.html
Road: Ernakulam Bus station is 2 Km from City centre, Frequent buses available from Calicut (Kozhikode), Palakkad, Kottayam, Kollam and Trivandrum
Road Distance from major tourist places:
Palakkad – 160km (3 and half hrs)
Kozhikode – 224km (4 and half hrs)
Trivandrum – 222Km (5 hrs)
Kottayam – 76Km (2 hrs)
Alleppey – 65Km (1 and half hr)
Thekkady – 192Km (6hrs)
Munnar - 130Km (4 hrs)
Kollam – 150Km (3 and half hrs)
Varkala – 170 Km (4 and half hrs)
Kanyakumari – 310Km (8hrs)
Madurai – 324Km (8hrs)
Coimbatore – 214Km (4 and half hrs)
Bangalore – 516Km
Goa – 900Km
Chennai – 680Km