We offer you Lake 'N' Village Day Tour, in this tour you can see the Sceneries of beautiful 'Ashtamudi lake' and the Canals of Munroe Island Village, Also enjoy a Traditional' Kerala Lunch'.
---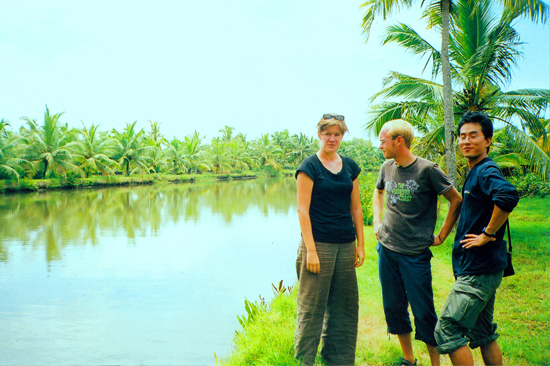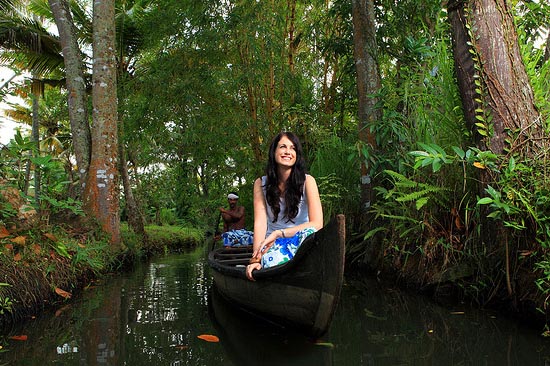 Lake 'N' Village Day Tour - Duration 6 Hours
(Operating IN SEASON From OCTOBER to MARCH)
| | | |
| --- | --- | --- |
| Cruise Schedule | Departure | 11:00 AM at Kollam boat jetty. |
| | Arrival | 5:00 PM at Kollam boat jetty |
The Tour includes the Motorboat round cruise from Kollam to Munroe Island with one hour canoe ride at Munroe Island village, Also Providing Lunch in the village. The boat cruise is an excellent way to enjoy panoramic views and to get up close and personal with the typical Kerala village life.
---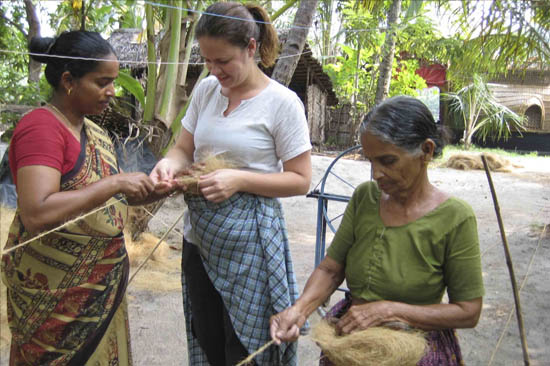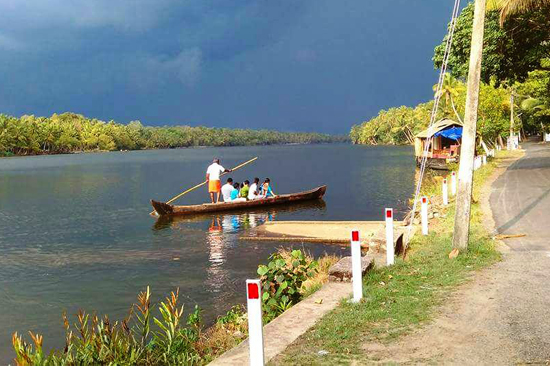 ---
From Kollam The tour starts in a motorboat through Ashtamudi lake – The second largest lake in Kerala, one can experience The numerous coconut groves, the blue cloudless sky, omnipresent sun, refreshing breeze, backwater birds, traditional fishing operations, Chinese fishing nets etc..., Afternoon stopping at Munroe Island and providing one hour canoe ride through the narrow canals of Munroe Island. Here one can explore the real village life at close quarters unaffected by chaos and bustles of the outside world, It is a great opportunity for you to get a closer look of the picturesque beauty involved in the daily activities of rural village life. Local inhabitants engaged in making coir, Fish farming, Boat building, Spice plantations etc…also providing Lunch in the village. After the canoe ride and Lunch return back to Motorboat for cruising to Kollam.