It is early dawn in the great province of kerala. The endless waterways stretch out in colours borrowed from the sky. A magnificent houseboat, like a graceful swan, glides forward gently, Careful not to disturb this glorious new beginning. The wind carries the strain of an oarsman's song, the land wakes up. And life flows on.

Houseboat is a country craft better known as "Kettuvallom" in Malayalam language. These boats were used for the transportation of goods from the isolated villages to the towns in the yester years. Once they ruled the backwaters, poled along by one or two oarsmen, heavily loaded with rice, coconut and other commodities. With the emergence of more sophisticated transportation, this became less popular. Now these "Kettuvalloms" are back again as a major tourist attraction with lots of modification in the architecture. It is about 80 feet long and has a width of about 14 feet in the middle and tapers at the ends.

These "Kettuvalloms" are being made of wood, bamboo mats, bamboo poles, coir ropes and coir mats etc. The main wood used to manufacture is Artocarpus. "Kettu" literally means 'to tie up' and "Vallom" means 'boats'. The hull is a series of wooden planks, long cut and carved by the expert hands of the carpenter, tied together using coir with coconut fibres stuffed in between. Bamboo is used for the framework of the roof and splits of Bamboo are used for weaving mat for roofing. An inboard motor engine fitted in the back side is generally powers at a slow speed for smooth travel

Now The House boats are fully furnished to attract the tourists. The House boat having Bedrooms with attached toilets (European style), a living room with front view, a well-built kitchen, Electric fan and Light facilities, A/c houseboats have Air conditioning in bedroom working in Night time from 9:00PM to 6:00AM. Designed furniture, using good quality Linen, Toiletries, Crockery and glassware. And having safety equipments like, Life buoys, Life Jackets, Fire extinguishers etc...
---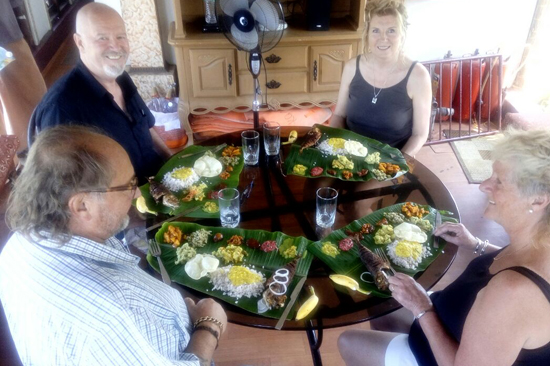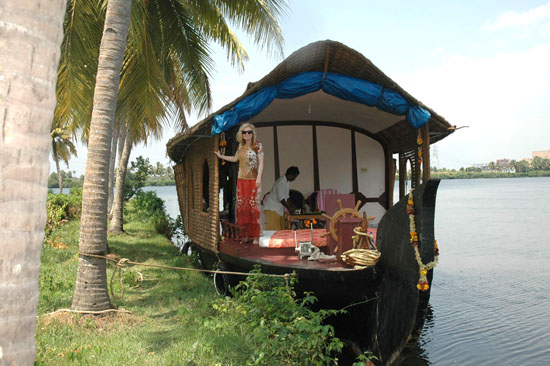 One bedroom House boat is for two persons, Two bedrooms House boat is for four persons and Three bedrooms House boat is for six persons. Extra bed (Mattress) can provided in bedroom, Some people have a large enough family that they can fill a boat with family members, which can be a lot of fun and can create some really meaningful experiences, Day time will cruise around 5hours and Night time we park in the lake, Guests have option to stop over at some sightseeing points such as Villages, Islands and an opportunity to enjoy a village walk or to visit local market, church, temple, etc...

Each houseboat has three well experienced and licensed crewmembers. Captain, Engine operator and Chef. The cook prepares fresh food onboard. Providing Welcome drink on arrival, Food serving starts with Lunch, Evening tea/coffee with Snacks, Dinner and ends with Breakfast, Mineral water during meals. The cuisine includes traditional Kerala flavours along with local specialties,

In these houseboats, we offer you romantic cruise and dreamy night stay on the backwaters. Besides gliding in the houseboats you could try to explore swimming, fishing, bird watching or just lazing in the sun.
House boat cruise packages are available from Kollam(quilon), Alleppey (Alappuzha), Kumarakom and Cochin (Kochi),
---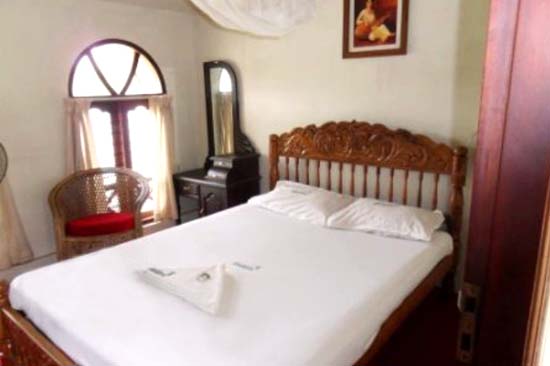 ---
Houseboat Cruise Packages
1 Night Package
2 Nights Package
1 Night Package
2 Nights Package
1 Night Package
2 Nights Package
3 Nights Package
1 Night Package
2 Nights Package
3 Nights Package
2 Nights Package
3 Nights Package
2 Nights Package
3 Nights Package